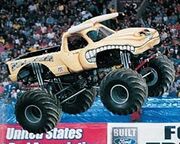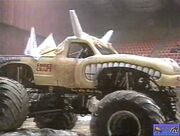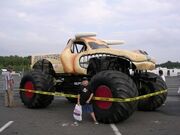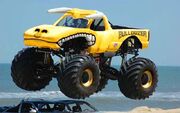 Bulldozer is a monster truck part of Team Meents.
El Toro Loco
was inspired by Bulldozer. Many different chassis were used. One was also used as
Hotwheels
, one was actually El Toro Loco, one became
Maximum Destruction
, another became one of the current chassis for El Toro Loco, and the final one was driven buy Guy Wood,and was
Tropical Thunder
in Australia.